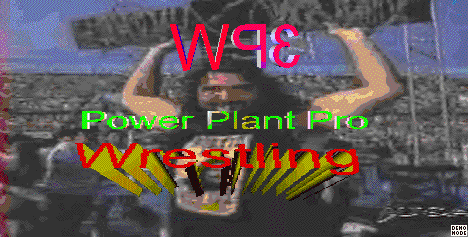 Information
The Experience Starts Here!
Welcome to Power Plant Pro Wrestling otherwise known as 3PW.I am Chris Havok one of the Co-Founders of 3PW.We are the indy fed or the "minor league" to the NCW.Most likely you will probably start out here if you cant rp 75 line + then once you get good enough you will be recruited up to the NCW.We are here to help you improve your roleplaying skill.I have been in e-feds for about 2 1/2 years now and i have a very experienced staff.The 3PW is gonna try and make your stay here as fun and exciting as possible with updates pretty much every day to keep you interested and we will even have special occasions like awards or maybe even an interleague PPV but whatever it is you will be guaranteed to be in one of the best efeds around!

Message from Your commish--Jynx "The Inferno"
Hello More is to come for the page this is only the beginning send me your thoughts
on what i should add to the page so i can make it the best for you. More details will
be added soon like musice and lots of other things.Ill be making theme music by my ways
of my guitar and I'll make it the hardest rock shit you will ever hear cause thats just the way i am
>>>>Cya Lata<<<<